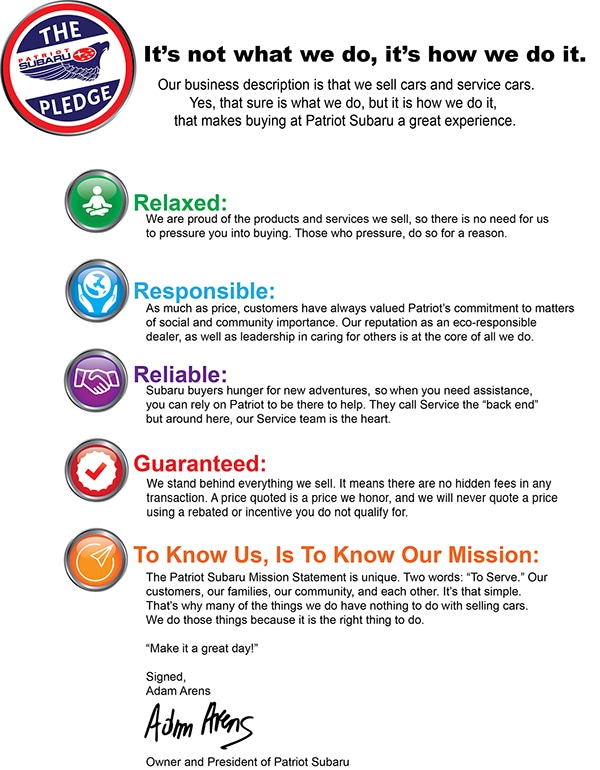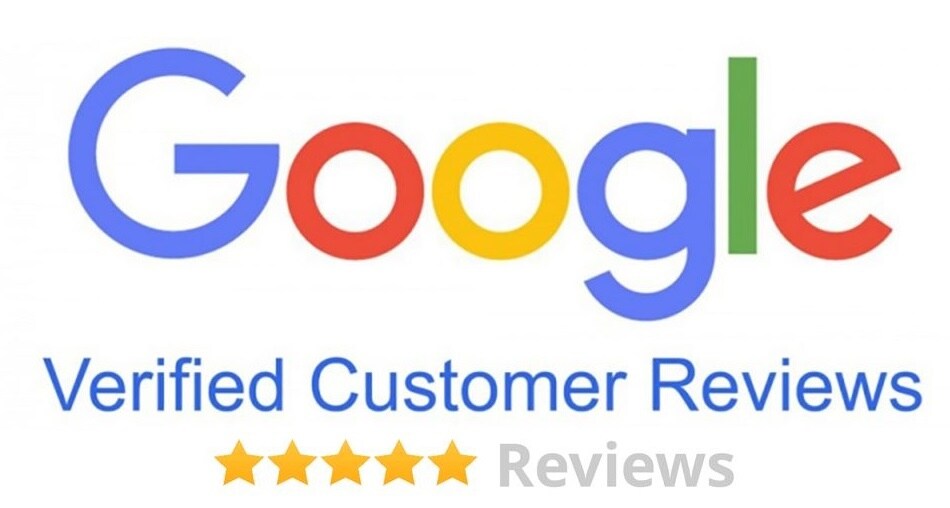 4.7 Rating on over 553 Reviews
"
We can't say enough about everyone at Patriot Subaru. I have always had my crosstrek serviced at Patriot and when the time came to upgrade to an outback Emily and Mark really went above and beyond in the search for the options we wanted. Smooth transaction without any pressure. We love the Subaru's and Patriot is leading the way in making customer service a priority and it will keep me coming back and telling my friends and family. Mark and the Patriot team treated us like family only better and we see no reason to shop anywhere else. On a side note I usually remove dealer stickers off my cars but I will be proud to leave Patriot's

."
- Christopher Bouchard 9/8/19

"
I purchased my 2nd Crosstrek from Patriot Subaru in North Attleboro this week. I returned to this dealership because my first experience buying from them was outstanding and because of their excellent service with that first Subaru. Purchasing my new 2019 Crosstrek was just as outstanding as years prior. My salesman Taylor was extremely knowledgeable about the whole line of vehicles and was wonderfully patient with my excessive inquiries about options and accessories. It was also quick and painless to assess my trade in amount and acquire new financing. Patriot Subaru has an awesome team and I have recommended them to many of my friends and family. (who have bought from them as well….)

"
- Michael Havel   913/19