If you're in for service, but concerned about one lump sum payment, here is a great option from Patriot Subaru of North Attleboro.

All you need is your state Issued ID or driver's license, scan it, and proceed with the application.  Enter your phone and email, and with a click of a button, you can see exactly what amount you are pre-approved to receive for financing a Service and/or Parts payment.

It does not affect your credit score for checking your options.

Enter the cost, and in just moments you can see finance options for 3, 6, and 12 monthly payments.  Choose a time period, and review the monthly payment and due dates,  the amount of the down payment at the service, and the finance charge - APR and dollar amount.  Review, choose, and confirm!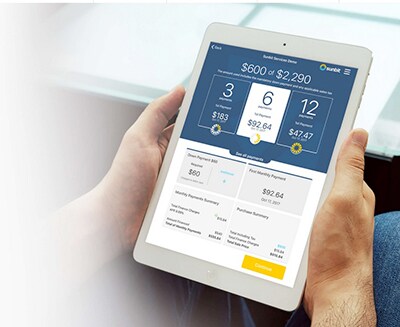 Make an Inquiry
* Indicates a required field