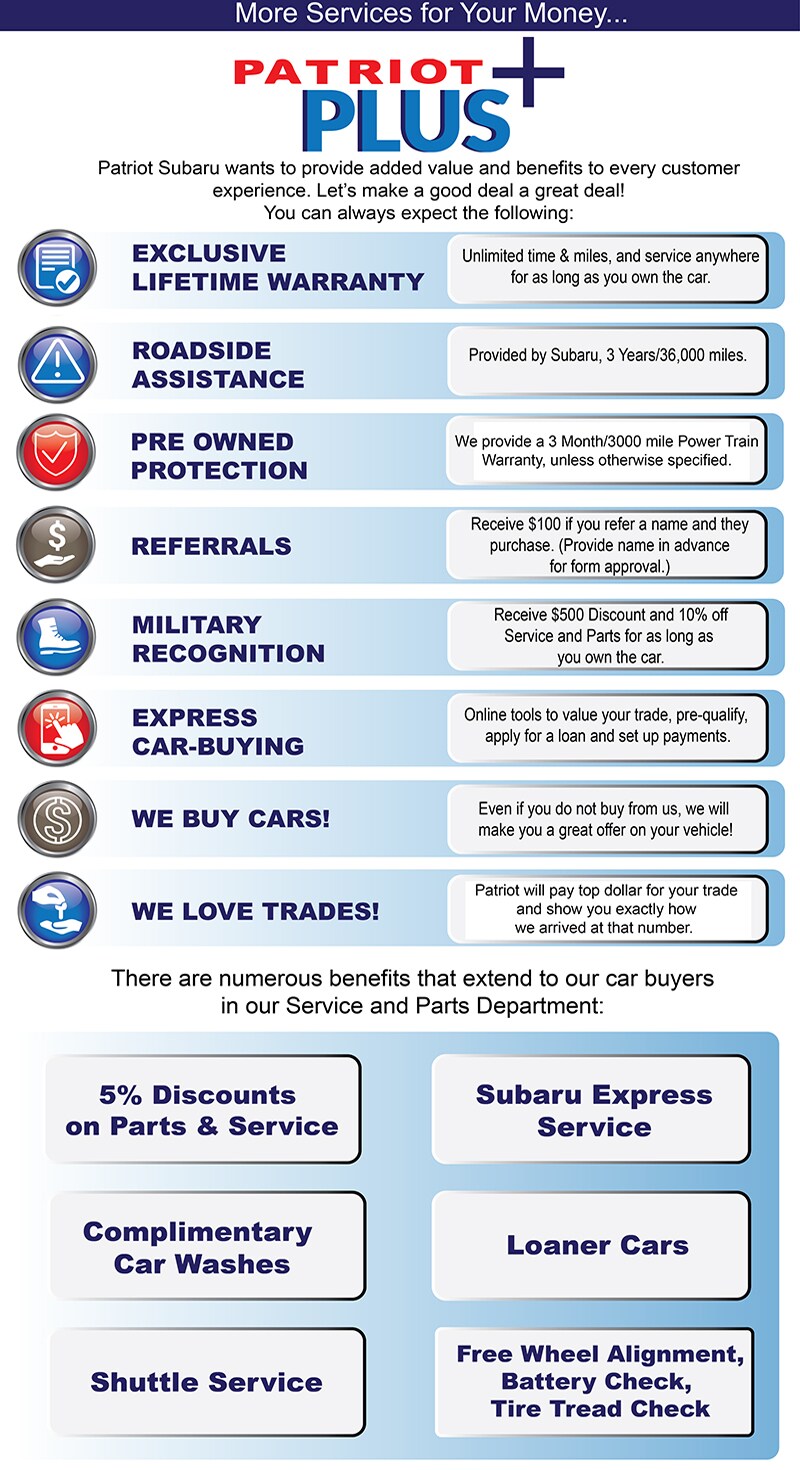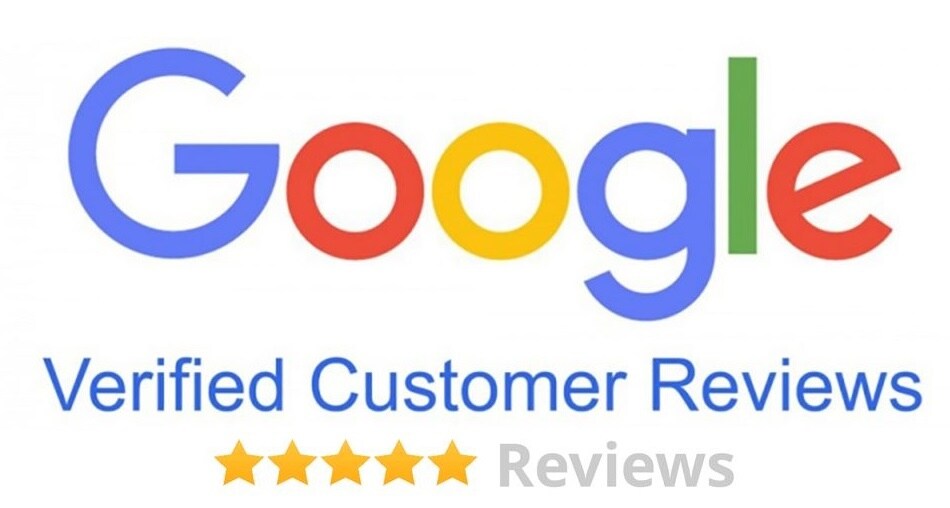 4.8 Rating on over 996 Reviews

"
So my experience at Patriot Subaru was great. This is my second vehicle through them and each time i was met with personable staff and they made the overall car buying experience as simple and smooth sailing as you'd wish for.
"
"
I definitely recommend this dealership. Had a great experience with Mike buying my new Subaru Crosstrek. Mike was super helpful and friendly and I didn't feel any pressure to buy. Everyone I have met at the dealership has been very friendly and professional.
"
- Kathleen Diprete 7/30/20

"
I had a great experience with Michael, Shawn and Matt!!! They really worked with me, my budget, and I left with the vehicle I wanted! And they are a pleasant and humorous crew to be around which makes the whole dealership experience that much better!
"
- Jennifer Reynolds 6/22/20

"
I had an excellent experience at Patriot Subaru! Came here to buy a used Crosstrek and everyone was great. I was helped by Alana and Jason, they were quick, personable, and really went the extra mile to meet my needs and make me feel valued. I would come back here anytime!
 - Chandler H   6/15/20

"
I purchased a 2020 Forester from Patriot Subaru and had the most wonderful car buying experience. Everyone was kind and informative. My salesman Pat was informative and willing to negotiate. The management team was very respectful. I had my three year old with me and everyone was so patient and friendly towards her. Shaun in finance was informative, hilarious, and most importantly respectful of my decisions. I will 100% buy from them again and highly recommend this dealership!

"
- AnneMarie Couturier  6/20/20