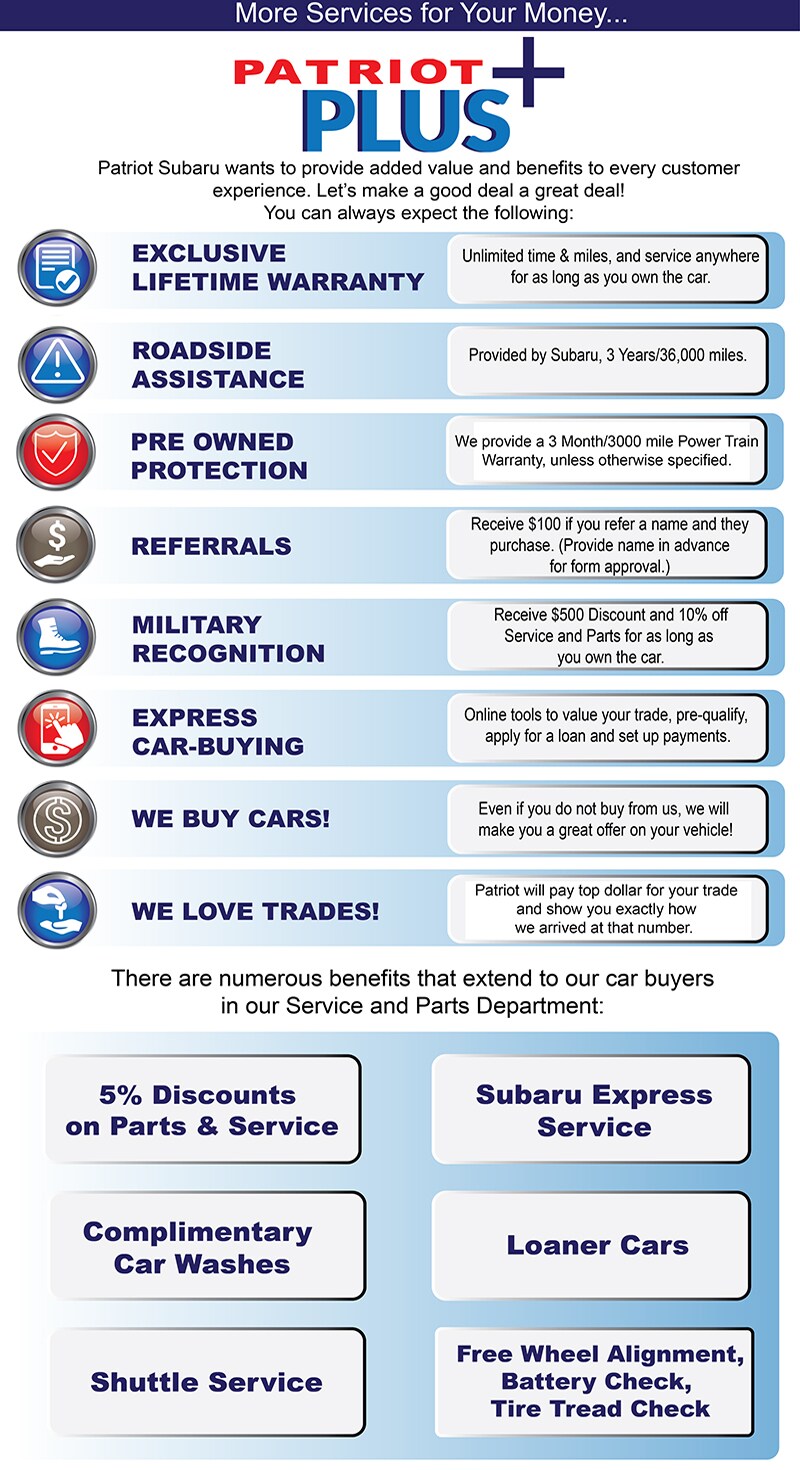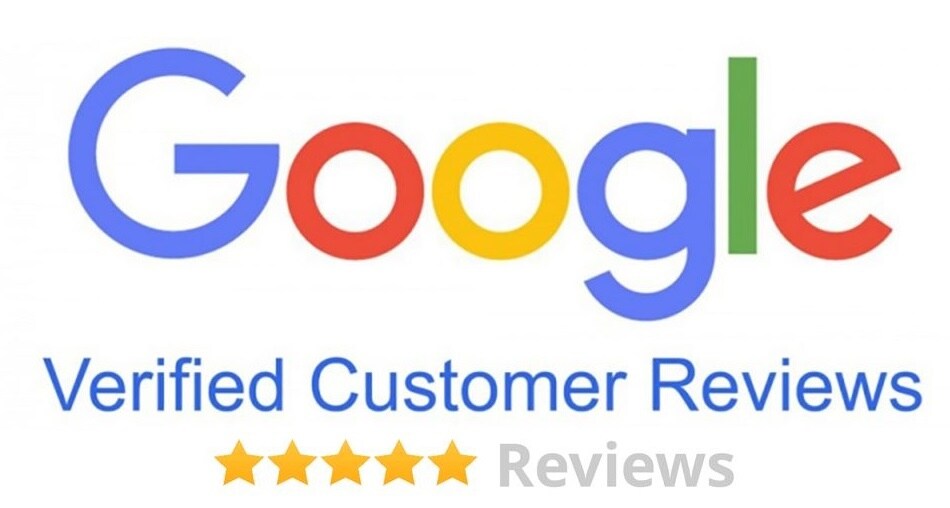 4.8 Rating on over 880 Reviews

"
Everything a car buying experience should be. Lionel over at Patriot Subaru exceeded my needs and went above and beyond to get me out of a nightmare into something I could have for the years to come. He was patient, answered all my questions and truly just went above and beyond for me throughout the whole experience. I was skeptical to go from a huge suv to a little car but he made the transition smooth, painless and overall an easy decision. I 10000000% would come back here and strictly ask to work with him again. Truly the best experience I've ever had car shopping, I will definitely give him my business again in the future.
"
 - Larissa Pimental   2/24/20

"I have a brand new leased Forrester and I couldn't be happier with the entire experience. I've leased from other dealerships and have always found it overwhelming. Emily greeted me and was so knowledgeable and helpful. She answered every question I had and actually made the experience fun! I'm so grateful.
"
- Brenda Brigss  2/23/20

"
I worked with Jacob Coyle to get my new Outback Onyx and it was such an incredible experience. I am so thankful for his help throughout the process. Thank you Jacob for the car and making the experience seem effortless!
"
- Shannon Taylor  2/19/20

"
First time Subaru buyer. Marty is a wonderful salesperson. He helped me setup the whole iPhone system with the new phone. He is always willing to do whatever he can to help you. 5 stars for my go to guy Marty.

"
 - Patricia Flint  2/17/20
"Corinne was friendly without being smarmy, and never once asked obnoxious car dealer questions like "What will it take to get you in this car?". Also, she was knowledgeable about the car, which was a hybrid and new territory for us. Shawn the finance guy was great to work with also, even when I declined the buy all that extra dealer stuff."
 - Curley  2/15/20