Both Patriot Subaru Stores
Certified by Subaru of America as an Eco-Friendly Dealer

First Subaru dealer in New England to receive this national recognition.
Subaru of America, Inc. takes great pride in selling high-quality cars, as well as protecting the environment. The Subaru Eco-Friendly Dealer Program works to reduce Subaru dealers' carbon footprint in the daily business world. The program is specifically designed with Subaru dealerships and customers in mind.
In October 2012, Patriot Subaru achieved Subaru Eco-Friendly Dealer status in Saco,Maine by meeting requirements in the five key areas: energy efficiency, water conservation, recycling, waste management and community involvement.
  In July 2014, Patriot opened its second store in North Attleboro, and earned Eco-Friendly Dealer status in November, 2014.


Here is a brief overview of the Patriot Subaru program: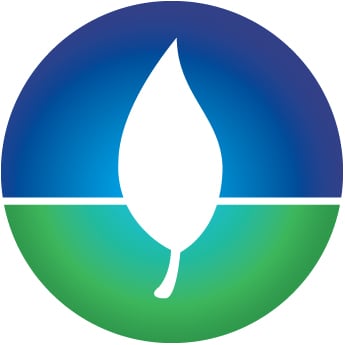 Energy Efficiency
Patriot reduces the use of energy numerous ways throughout the facility. Some techniques
include using light sensors for outside lighting and motion switches in the offices. We installed LED outdoor lighting that saves up to 80% in comparison with typical halogen outdoor lighting.  Inside we use high efficiency lighting, combined with natural lighting. WIndow shades go up and down automatically depending on the angle of the sun, to reduce heating/AC costs.
All office and kitchen equipment is Energy Star rated, and all equipment, including computers, are turned off at night.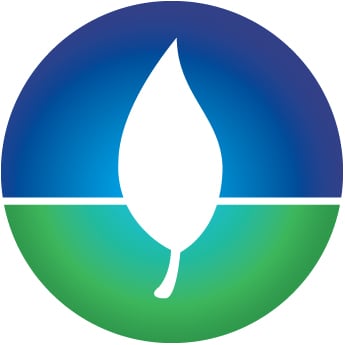 Water Conservation 

Inside the store, water consumption was reduced by recycling water in the wash area. We use low flow faucets and toilets.  Landscaping is primarily watered by the rain. The service department uses SmartWasher bioremdiating parts washing systems.

We're know for our "green" cobblestones where we park our inventory.  The stones have decorative holes that allow grass to grow through. Rain goes through into the earth, rather than into run off drains. Our tiered lot filters water down to the next level of grass median strips.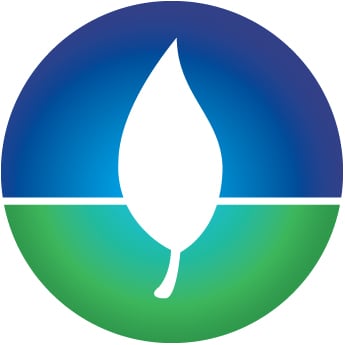 Recycling

Inside the store, there are several collection bins front and center for paper and plastic, easily accessible for statf and customers to utilize. Patriot Subaru is a zero landfill facility. We recycle 100% of waste oil, batteries, CRT, tires, light bulbs, lead weights, all fluids, and of course all paper.  Styrofoam cups were replaced with recycled paper cups or mugs.  We only use reusable tote bags, and all shipping material like bubble wrap is used or returned to the shipper. These are just a few of the many aspects of the recycling program.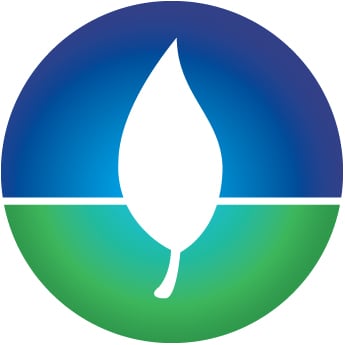 Waste Management

Patriot met with trash contractors to assure 100% recycling and separation polices. All waste is either recycled, or properly disposed of using certified techniques. We visited the trash facilities and noted how the refuse was separated and incinerated, which led to our improvements in our own trash processing and recycling.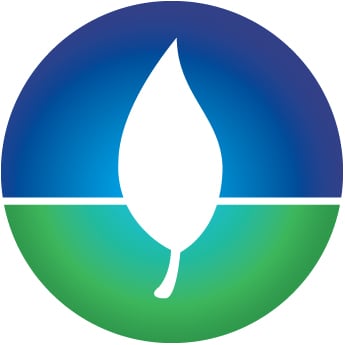 Community Involvement

Patriot publishes all information on the tips and techniques it uses at the dealership that lead to energy efficiency and encourages other auto dealers and businesses to follow the lead.  Being eco-friendly can make a business more productive and improve the bottom line. We share our ideas because it is the right thing to do.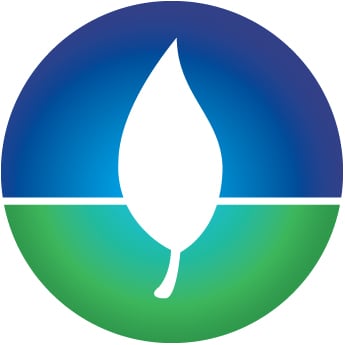 Teamwork
The Green Team Committee meets on a regular basis to review programs, brainstorm new ideas, and make sure that what is in place is being properly implemented.  Ideas are presented, some are adopted quickly, others are studied, some are rejected. We are always seeking ways to improve, and all employees play a role on the team. Some ideas lead to programs that enhance the environment and create a healthier facility, such as using hanging plants instead of balloons to dress up the showroom.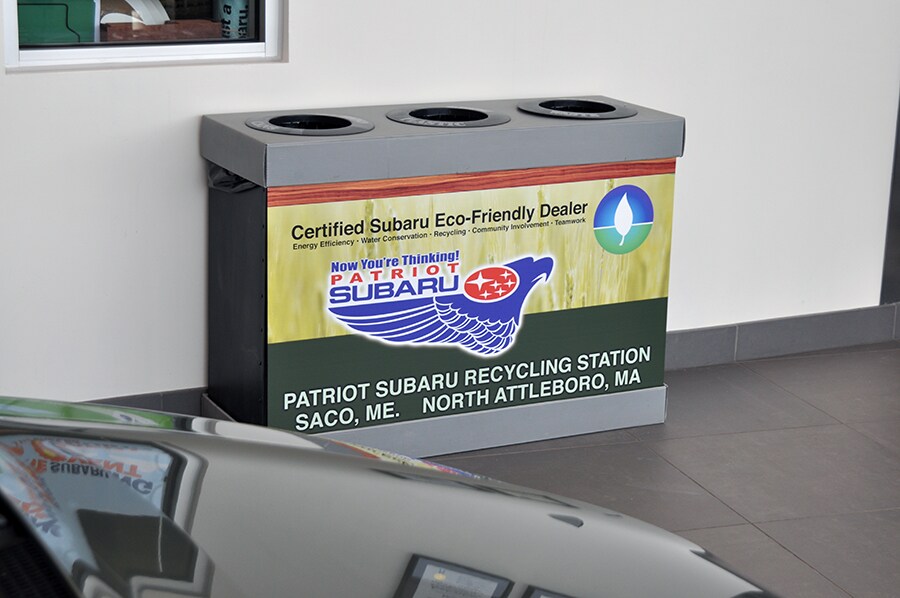 For a detailed list of the many different programs and initiatives implemented by Patriot Subaru, go to our
"Green Auto Dealer"
 

page. We hope your business or home finds useful ideas!