Greetings!
Best selling author Bryant McGill is quoted as saying, "One of the most sincere forms of respect is actually listening to what another has to say."   So true.

As the General Manager here at Patriot Subaru, each day is a whirlwind of activity.   For me, to continue to improve and develop changes that make this an exceptional experience for everyone, I do my best to take the time to listen.

So please, reach out to me. Let me know your thoughts on what attracted you to Patriot, and about your interaction.  This is not so much a review, as it is a forum to share and discuss.  I want to know how you felt, the good and the bad, to put myself in your shoes, and listen to what you have to say.

My email address is:  mark.perryman@patriotsubaru.com.  I look forward to hearing what you have to say, and can assure you that it will be taken to heart.  There is another old saying, "Friends are those rare people who ask how we are, and then wait to hear the answer."   

Thanks for being an awesome customer!

Best always,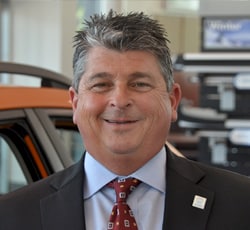 Patriot Subaru Mission is "To Serve - Our customers, our family, our community, and each other.