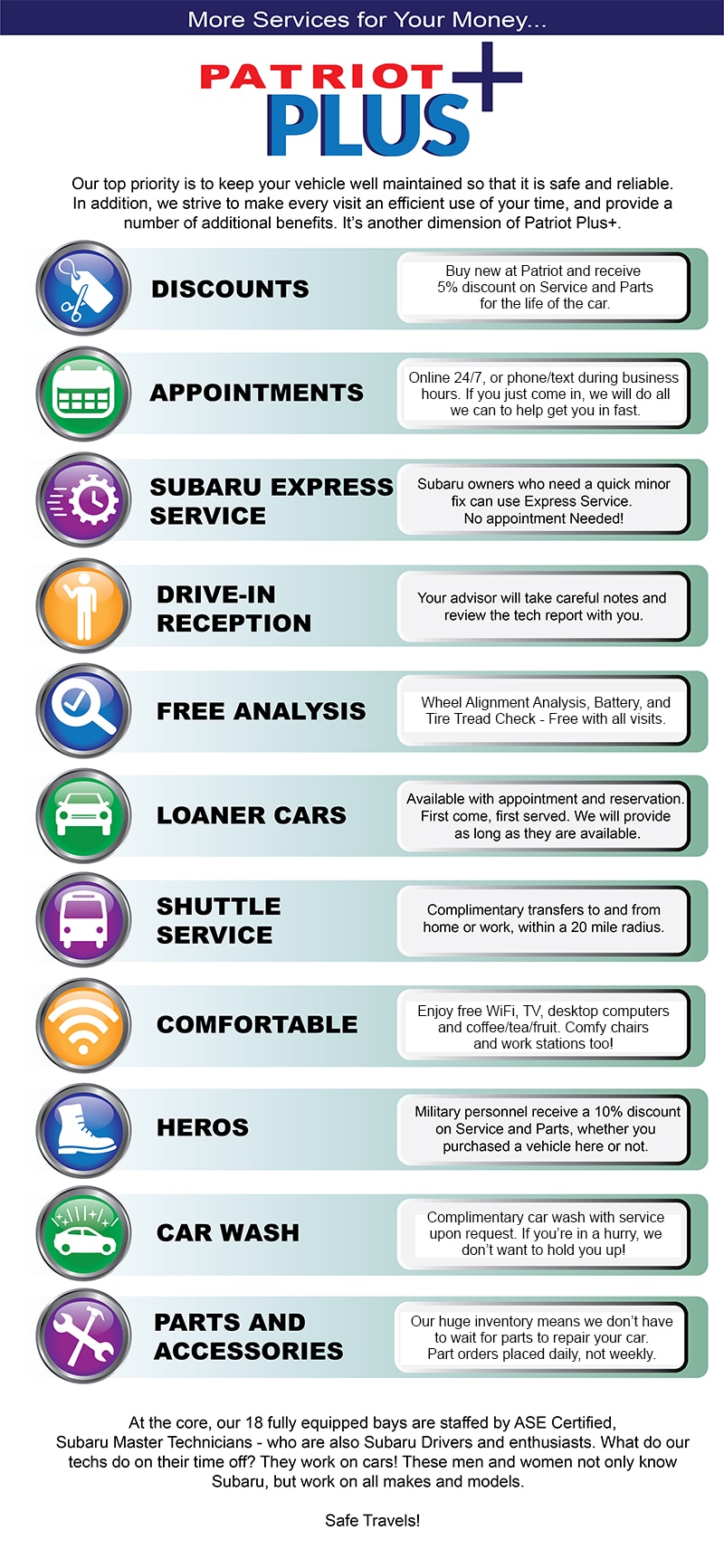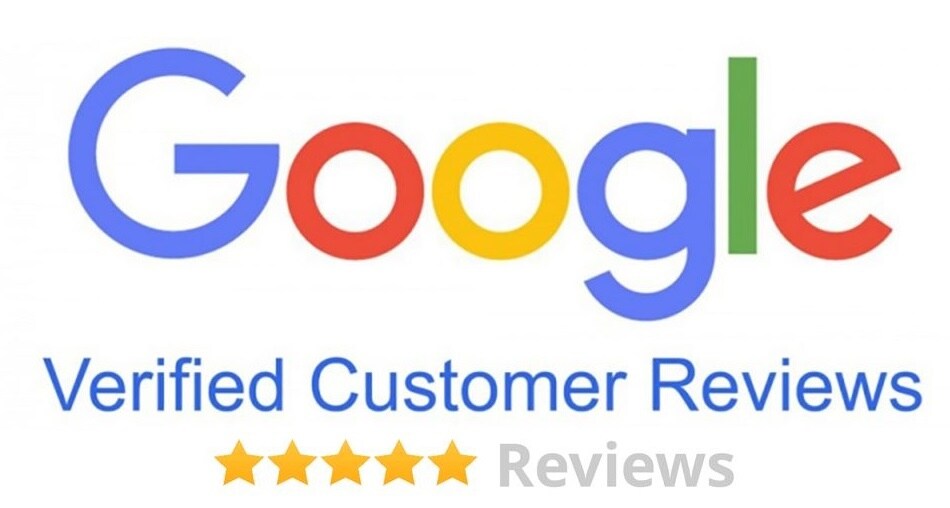 4.8 Rating On Over 880 Reviews

"
My mom went in to have a remote starter put in my brothers Outback (for his Christmas Present) an oil change also needed to be done and they cleaned the seats. I was happy to know that she is able to use a courtesy vehicle in order to get back and forth to work. She is always happy after she visits Patriots Subaru. She likes talking to Mark, Pat, Nikki, and AB they make her happy.  Thank you Patriot Subaru for taking such good care of my mom

!
"
 - Justine Kenney  12/4/19

"
Although I have not bought a car here, I have had 2 cars serviced here for various recalls. The staff here is the most friendly I've encountered at any dealership, and are always doing what they can to help. Not pushy, and overall a friendly bunch. One of the few times I've been able to talk to a salesman while my car was serviced without feeling like I wanted to run for my life. Pet friendly as well."
- Alec Wilson  11/22/19

"
Had service done on my car, always an easy experience here, unlike most dealerships. The people here are always very helpful.
- Val Terenzi  2/24/20

Service and Parts Hours
Monday

7:30am-6:00pm

Tuesday

7:30am-6:00pm

Wednesday

7:30am-6:00pm

Thursday

7:30am-6:00pm

Friday

7:30am-6:00pm

Saturday

8:00am-3:00pm

Sunday

Closed on Sunday
See All Department Hours
Dealership Hours
Monday

8:00am-7:00pm

Tuesday

8:00am-7:00pm

Wednesday

8:00am-7:00pm

Thursday

8:00am-7:00pm

Friday

8:00am-7:00pm

Saturday

8:00am-6:00pm

Sunday

12:00pm-4:00pm
Parts Dept. Hours
Monday

7:30am-6:00pm

Tuesday

7:30am-6:00pm

Wednesday

7:30am-6:00pm

Thursday

7:30am-6:00pm

Friday

7:30am-6:00pm

Saturday

8:00am-3:00pm

Sunday

Closed on Sunday
Service Dept. Hours
Monday

7:30am-6:00pm

Tuesday

7:30am-6:00pm

Wednesday

7:30am-6:00pm

Thursday

7:30am-6:00pm

Friday

7:30am-6:00pm

Saturday

8:00am-3:00pm

Sunday

Closed on Sunday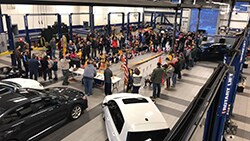 Boy Scout Pinewood Derby