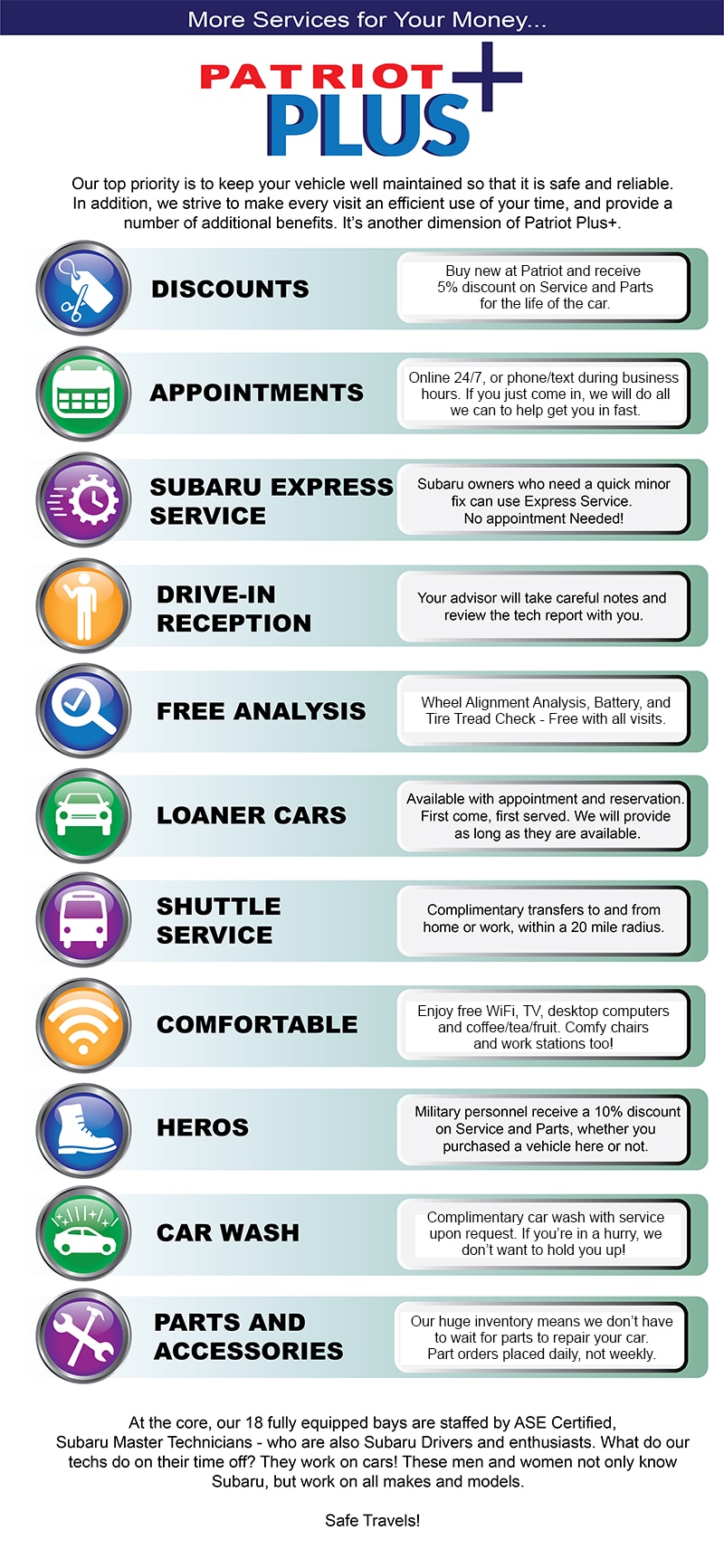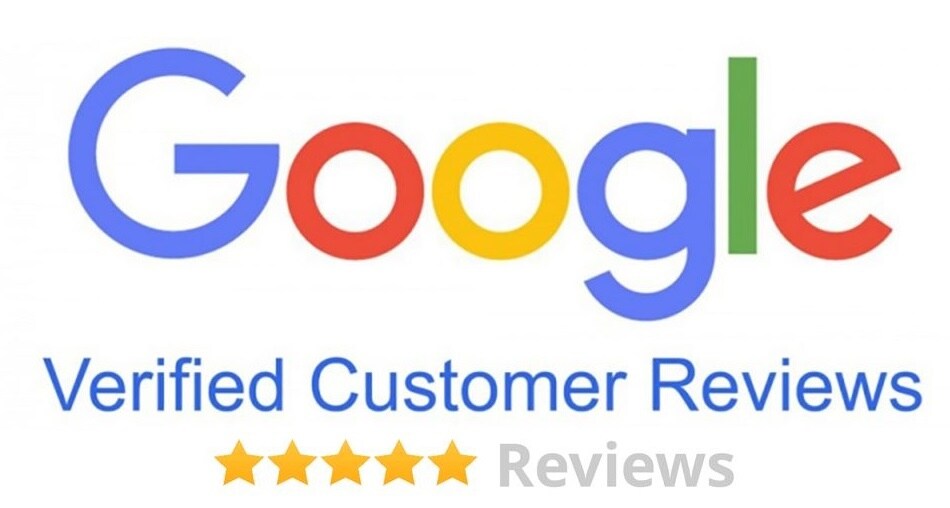 4.8 Rating On Over 996 Reviews

"
Five stars for being the most pleasant dealership to do business with! Since leasing my first vehicle here, to the maintenance, and most recently getting into my second vehicle, the service has been so pleasant, quick and courteous to boot.
"
 - Kelly Fhon 7/20/20

I am very happy with my service at the dealership. Michael was the one that help me with my transaction. I woud give Michael a 5 stars. He was very helpful and friendly! I would recommend Michael to my friends and family!
"
- Tri Vo 6/24/20

"
Hi Mark, I just had to email to congratulate you on your staff. I've had the opportunity to have my three Subaru's serviced by your team . Every one is courteous, friendly, knowledgeable and an asset to your business."
- David Spellman 6/28/20

Service and Parts Hours
Monday

7:30am-6:00pm

Tuesday

7:30am-6:00pm

Wednesday

7:30am-6:00pm

Thursday

Closed Thanksgiving

Friday

7:30am-6:00pm

Saturday

8:00am-3:00pm

Sunday

Closed on Sunday
See All Department Hours
Dealership Hours
Monday

8:00am-7:00pm

Tuesday

8:00am-7:00pm

Wednesday

8:00am-7:00pm

Thursday

Closed Thanksgiving

Friday

8:00am-7:00pm

Saturday

8:00am-6:00pm

Sunday

12:00pm-4:00pm
Parts Dept. Hours
Monday

7:30am-6:00pm

Tuesday

7:30am-6:00pm

Wednesday

7:30am-6:00pm

Thursday

Closed Thanksgiving

Friday

7:30am-6:00pm

Saturday

8:00am-3:00pm

Sunday

Closed on Sunday
Service Dept. Hours
Monday

7:30am-6:00pm

Tuesday

7:30am-6:00pm

Wednesday

7:30am-6:00pm

Thursday

Closed Thanksgiving

Friday

7:30am-6:00pm

Saturday

8:00am-3:00pm

Sunday

Closed on Sunday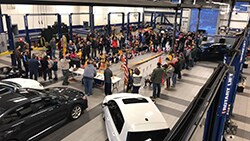 Boy Scout Pinewood Derby