Patriot Subaru Underwriting Sponsorship Keeps The Band Playing



While Denise Berson was purchasing a car at Patriot Subaru,
she struck up a conversation with the owner, Adam Arens. The conversation turned to Denise's career as a musician and teacher, and she mentioned the SMARTS Summer Band program for middle and high school students that she has directed since 1994.  SMARTS, founded in 1986, is the Southeastern Massachusetts ARTS Collaborative, a year-round non-profit organization dedicated to arts and creativity for all ages.

Programs like the Summer Band depend on donations, and raising funds is always an issue.
A local trust fund originally started and sustained the program, but those dollars ultimately were shifted to adult programs, and sponsor dollars were getting scarce. For the past few years, the program had to begin charging students a fee to play.

To complicate matters, students have so many options and opportunities in many different areas, which affected participation rates.  Denise noted that with all the hurdles and the lack of funding, there was a distinct possibility that the program would be discontinued.  Adam's response was, "We can't let that happen." Immediately, an underwriting donation from Patriot Subaru was made that would assure the program would continue.


The Summer Band is open to student musicians of all ages. Participants learn performance skills, play a variety of musical styles and have a blast! There are two levels offered; Beginner and Advanced. Advanced musicians are welcome to mentor by participating in the Beginner's band at no cost

.

Over the years, the program of woodwinds, brass, and percussion players has been a popular and positive program.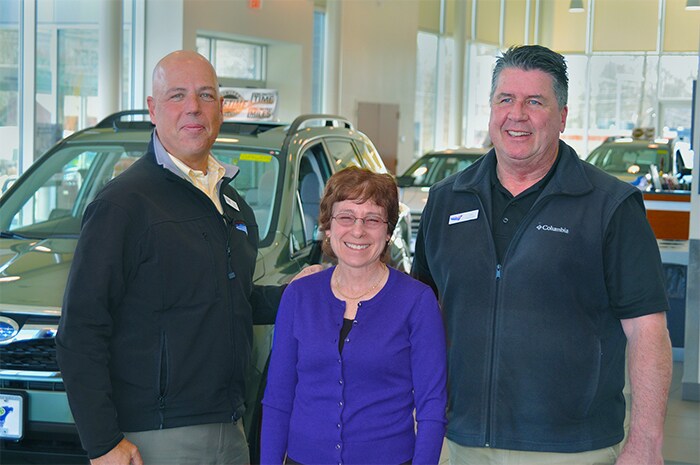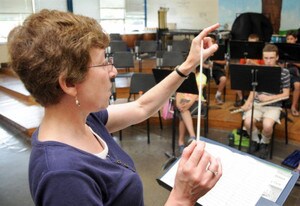 Patriot Subaru Owner/President, Adam Arens (L) talks with Denise Berson, and Jim Connolly, Patriot General Sales Manager about the Summer Band program. 

As a clarinet player, Denise performs with the Rhode Island Wind Ensemble, the Marion Concert Band, and the Swansea Community Musicians.  She is a member of the Rhode Island Clarinet Choir. She teaches instrumental music in public and private schools in Massachusetts and Rhode Island and is a private instructor. Annually Denise's private students place in Southeastern Massachusetts District, SEMSBA and RI All-State competitions.
So let the band play on!
This story is also featured as one of our Patriot Subaru Love Promise stories. 
Check them out here.
****
What a treat!  Members of the 2016 SMART Summer Band came to Patriot Subaru to entertain associates and customers.  Our showroom never sounded so good!  We appreciated all the hard work that every member put into the performance, as well as their efforts they make every day to improve as musicians.  Left to right, front row: Olivia DeSimone, Julia Bozzi, Christopher Pike, Rebecca Smith. Charles Pike, Madison Carpenter, Abriana LaMay, amd Janda Nuovo. Back row: Evan Capar, Denise Berson and Benjamin Capa.  Great job everyone!