Bringing Shade Trees To The Community
Patriot Subaru Celebrates Earth Day April 20-22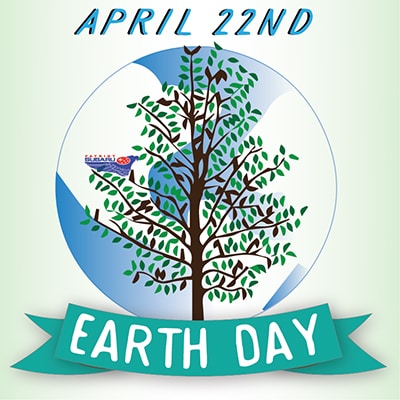 Patriot Subaru of North Attleboro is proud to be an eco-friendly store everyday.  We reduce energy spend, we recycle in all departments, and we reuse or repurpose all applicable items. We are a zero-landfill facility, and a
Certified Subaru Eco-Friendly
store.
Every year around Earth Day, Patriot Subaru sets aside a financial donation based on cars sold.  The money raised goes to the planting of shade trees and shrubs. In North Attleboro, we team up with the local "Keep North Attleboro Beautiful" organization.  This is our 3rd year of working with KNAB, and we love the results!  (Read the message at the bottom.)  Overall between the two Patriot Subaru stores the program has earned almost $4000, enough to plant approximately 15 trees.  We should also add that Patriot joins into the KNAB Annual Town Clean-Up in early May, forming a team of associates and family members.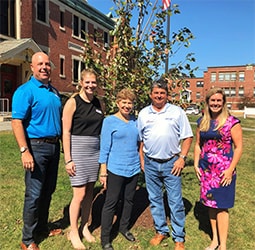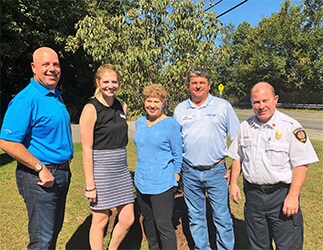 September 2019 planting of shade trees at the Woodcock School Administration Building and the North Attleboro Fire Department.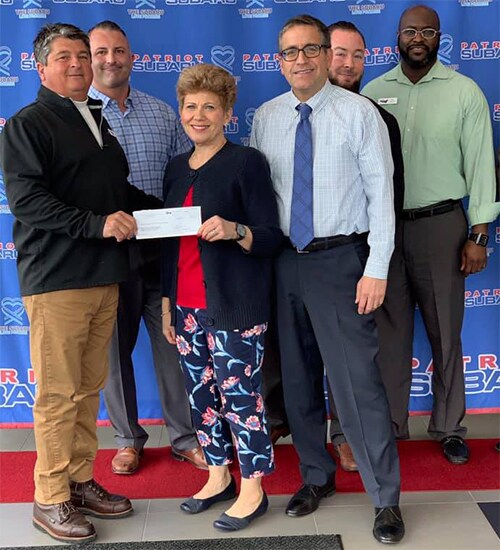 2019 Earth Day Presentation with Mark Perryman, Eddie Cicciu, Marsha Goldstein/KNAB,  Jay Elias/KNAB,  Matt D'Ambra, and Max Meritil.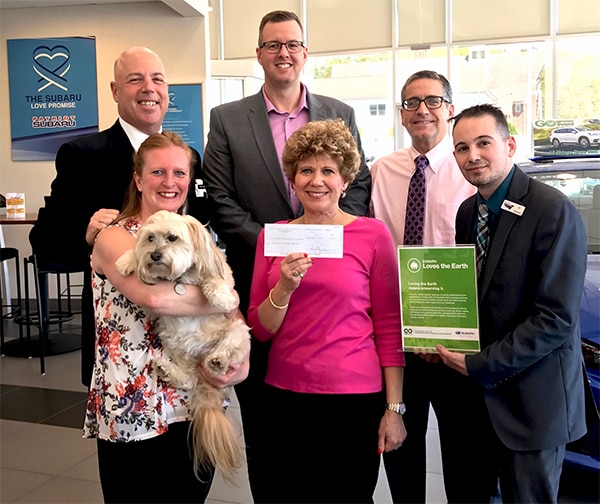 2018 Earth Day Presentation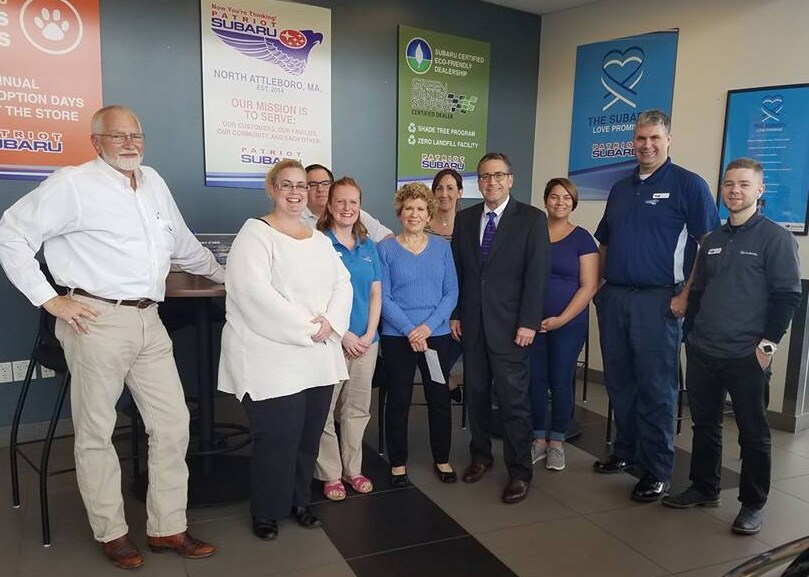 Pictured for the 2017 check presentation are Glenn Horton, Wendy Frazetti, Robert Ogust, Christine Clougherty, KNAB President -Marsha Goldstein, Aubrey Williams, KNAB Board -Jay Elias, Brittany Pina, Marty Ross,and Craig Redegeld. Two green thumbs up!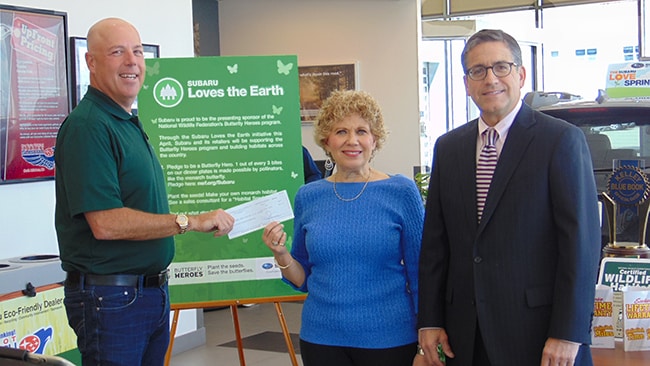 In 2016, Patriot Owner/President Adam Arens presented $425 to Marsha Goldstein/President KNAB, and Jay Elias/KNAB Committee Member.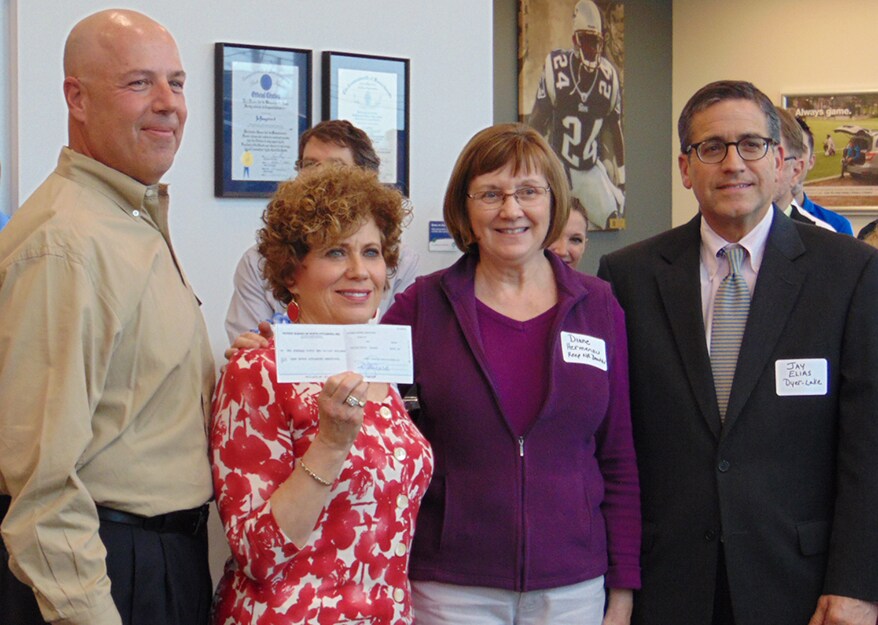 Earth Day 2015, Patriot Subaru hosted the United Regional Chamber of Commerce's "Business After Hours" event. At the event, Patriot Subaru's Owner and President Adam Arens presented Marsha Goldstein/President KNAB, Diane Hermenau/Secretary KNAB, and Jay Elias/KNAB Committee Member with a check for $250.

Results!  Here is a note from Marsha Goldstein:
Keep North Attleborough Beautiful is fortunate to have a resident landscape expert, Frank Wojciechowski.  He is quite talented and handles our designing and planting.  Thanks to Patriot Subaru's generous $250 donation, we were able to purchase three shade trees. Frank prefers to plant only trees that are native to New England.  A red maple tree was planted at the entrance to our Fish Hatchery, which is a federal facility.  In fact, Frank had been eager to beautify the area surrounding the Fish Hatchery sign for many years. Shrubs, perennials, and the red maple tree now surround the sign. (In fact, a birdhouse hangs from the tree). In addition, North Attleborough has a lovely historical cemetery/arboretum which happens to be a favorite dog walking site. Two other trees were planted there--specifically a sugar maple and a beech. Keep North Attleborough Beautiful is pleased that Patriot Subaru shares our mission to beautify and preserve our environment.  We look forward to working with you again in the spring.