When you purchase a new vehicle at Patriot Subaru, we'll have a Genius spend as much time as you need showing you all the bells and whistles on your new car, explaining all the features that make your car both fun, and safer to drive  Everything from where the button is to pop the trunk, to syncing up your phone, to adjusting the options on the rear-view mirror. They're here to make sure you're getting all the benefits and the fun out of your vehicle.  Genius!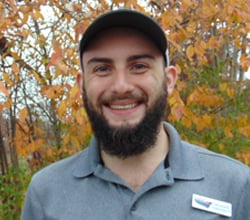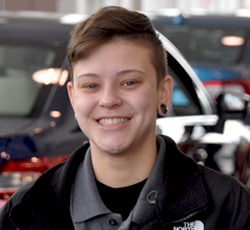 Meet Cody Charpentier and Amy Van Houwe our "Subaru Genius's"  at Patriot Subaru in North Attleboro!
Cody and Amy's job is to make sure you know every single feature of the vehicle, including entertainment, comfort, safety, and basic functionality. While you're learning, be sure to ask questions.  We want you to drive out with great knowledge, and ready to have the ultimate fun with your Subaru! 

Here's an idea of some of the features that will be demonstrated to you, hands-on. If you have a question about how to use or set up a feature, just ask a Genius!
Comfort:
Heating/AC Dual Zones
Defroster/DeFogger
Power seat functions
Seat recline if equipped and seat down utility feature
Accessory net hooks
Third seatbelt retraction
All window lock and mirror operation
Telescopic wheel function
Safety:
Rear view camera

Child lock rear doors
Master and valet key uses

Crumple zone feature
Fire preventive hood lining
ABS brake system operation

Stability and traction control examples for active safety
Eyesight operation and benefits if equipped
Explanation of all passive safety features as in airbags and rollcage assembly
Explanation of hardened steel bars in doors for rigidity
Child tether hooks accessibility
Entertainment:
Bluetooth pairing (Phone Sync) and operation on steering wheel
Voice prompt button using microphone
Stereo functions and usage
USB ports

GPS capabilities if equipped, Map Usage, Directions, Features
Starlink, aha, Pandora app use

12v charger in rear
Functionality:
Blinker stick operation
Key id tag number explanation
Spare tire compartment

Gas door unlock placement and reference arrow
Hood pop release
Yellow fluid cap for easy display
Symmetrical all wheel drive
Boxer motor operation and benefits

Light set to door in rear

Electric parking brake operation if equipped
Warrantys and book overview
Maintence schedule and first oil change appointment
OLP survey explanation and why we offer them